Tutors and Class Descriptions
Drawing Fundamentals - Danielle Robertson
Danielle Robertson attended Box Hill College and studied two years of Art & Design, followed by an Associate Diploma in Finished Art. She then worked for various design houses and although Danielle enjoyed working in this industry, her passion is for fine art. Whilst working she has continued to do life classes and other creative pursuits in her spare time. Inspiration came when she saw a portrait demonstration in pastels by artist Agata Lelek. From that point on, she was inspired to focus on her artistic passions and threw all of her efforts and focus into developing her own individual artistic style. Danielle loves to work in pastels and oil, specialising in portrait, still life and life drawing.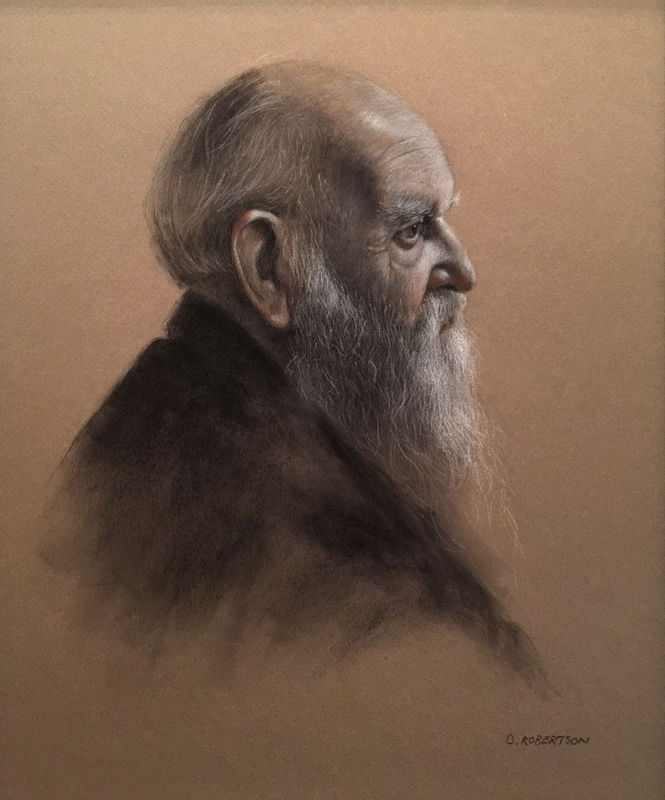 Danielle Robertson - Bill
---
Watercolour - Maxine Wade
Maxine Wade has always had an interest in creativity and trained as an Art teacher at Melbourne University, going on to teach in a variety of secondary colleges for 27 years. She then began tutoring adults in watercolour, drawing, life drawing and mixed media at many art societies in Melbourne. She has been a member of Australian Guild of Realist Artists (AGRA) for 12 years (2 of those serving as a councillor there, as Professional development Officer) and a member of the Watercolour Society of Victoria for 15 years. She was recently accepted into the Melbourne Society of Women Painters & Sculptors (M.S.W.P.S.) and also holds membership at Woodend Art Group & Macedon Ranges Art Group. Maxine has won many awards for her work and has held many solo and joint exhibitions over 25 years.

Maxine Wade - Beechworth Bakery
---