Art for Wellbeing - Margarita Riaikkenen
Margarita Riaikkenen is a self-taught artist, co-author of internationally published books, and an accredited therapeutic art life coach. She is also a certified cognitive behavioral life coach. Finding work in cooperation with other artists inspirational, she has participated in a range of exhibitions as an artist, and received art awards. Margarita is a member of The Australian Guild of Realist Artists and the Pastel Society of Victoria, Australia. She is most passionately producing portraiture, still life and scenes from everyday life in Melbourne together with meditative works of art in different media, mostly in oil and pastel.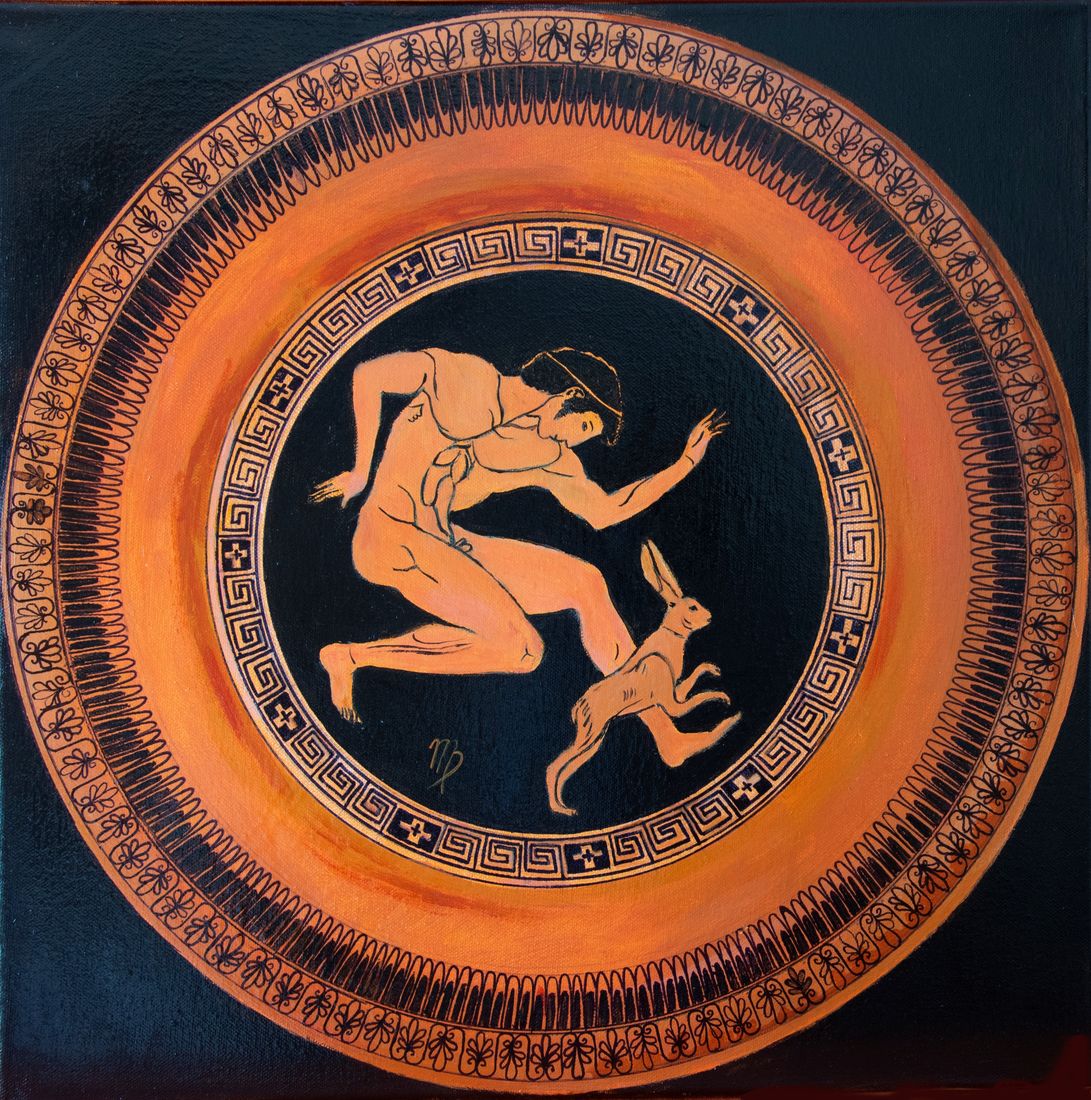 Margarita Riaikkenen - Ancient Greek Mandala
---
Acr
ylics & Watercolours - Craig Penny
Craig studied art at the Ballarat University, where painting and graphic design attracted most of his attention. He then pursued a successful career as an illustrator. Craig's career has progressed into a range of mediums including skills in computer graphics. As a result he has also undertaken a successful career in teaching both traditional drawing and illustration. Throughout this time, he never lost his love of using traditional methods and subsequently specialized in watercolour and acrylic painting. This has lead to an extremely successful solo career.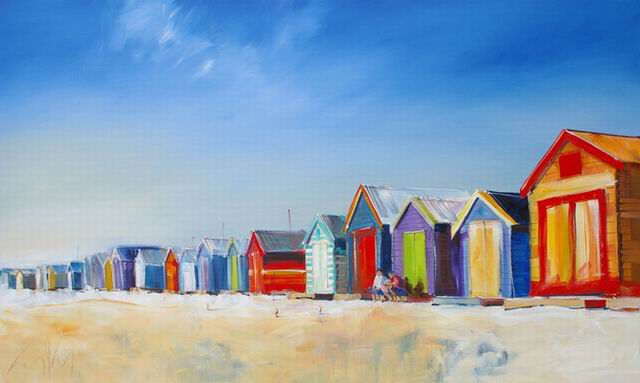 Craig Penny - Brighton Talk
---
Pen and Ink - Lisa Murphy
This class is for beginners and those with some experience. Discover the wonderful versatility of ink as a creative medium. Learn how to apply ink with confidence, controlling where you place it, but also allowing it to run across the page in swathes and bleeds, adding new dimensions of interest and beauty to your work. Students will learn various techniques on ink application including washes and layering, line and tonal work through exercises and demonstrations in class. Students will also have the opportunity to introduce new dimensions to their ink work with collage, gold leaf, cling wrap, charcoal and masking fluid, to name a few. As students become confident with the fundamentals of ink, you will be encouraged to also work on your own projects, with my guidance.
My love for ink began over 20 years ago while teaching drawing and calligraphy. I combined the two and began drawing with a nib and with the introduction of coloured inks, I moved in a new direction and have never looked back. I have a great passion and understanding of ink and love to share it with others.
In this class, individual style is encouraged, working at your own pace is a must as is having fun as you learn.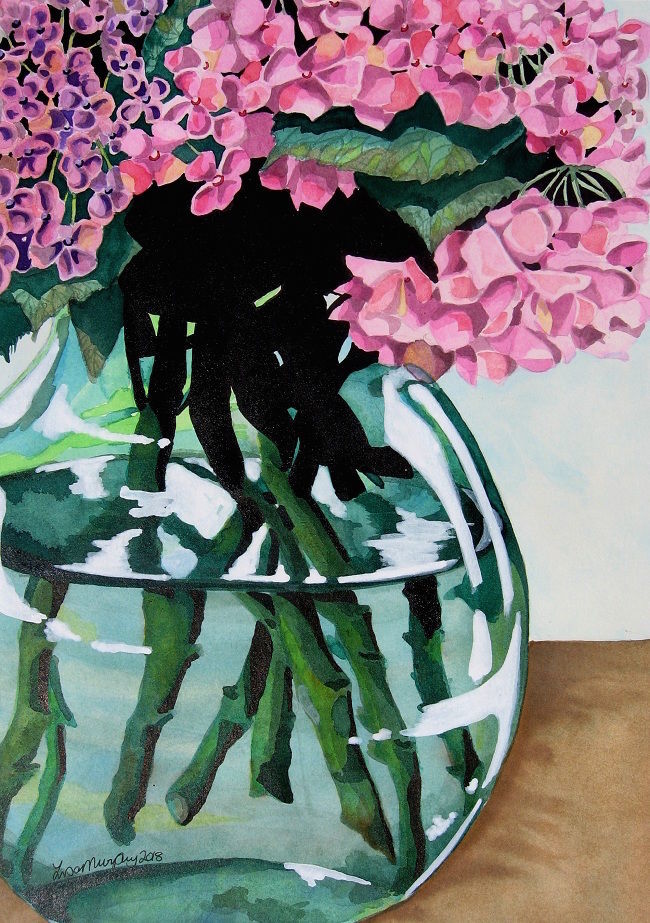 Lisa Murphy - Hydrangeas
---